Food and Drinks
Roots & Roses, festival for gastronomes!
This year again, about fifty cooks will offer delicious meals to the public of Roots & Roses festival. Brand new for this edition : dishes will be prepared with organic and local products. The meats will be provided by COPROSAIN.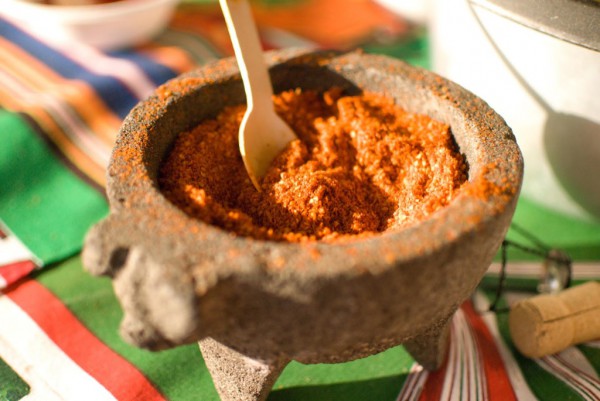 Mexico stand
Here, the real food from different places all around Mexico. Very far from the clichés in Western Europe :
Various tacos :
Cochinita pibil (Yucatan dish : pork dice in Achiote sauce), shrimps mole verde (dish from Acapulco, shrimps in sauce with pumpkin seeds),
Chili con carne, served with a touch of home-made habaneros sauce (spicy and flavoured) with / or sour cream
Guacamole and tortillas : guacamole prepared in a traditional way
Mexican plate : a mix of every dish
Indian and mauritian stand
Mauritian cooking takes his roots in indian cooking with a bigger refinement and adds african and european influences.
Beef carry with curry leaves, served with basmati rice and coriander
Vegetables carry with basmati rice (veg)
Mauritian plate : a mix of every dish
Belgium stand
Dishes usually served in festivals but not in the same way…
Of course, everything is home-made by our cooks.
Very high quality is guaranteed.
Real giant hamburgers pure beef (organic). Served in craft sesame seed loaf or on a plate with raw vegetables (tartar sauce, andalusian, pickles or ketchup, all home-made)
Belgian fries prepared in beef fat, served with home made sauce (mayonnaise, pickles, tartare, andalusian or ketchup)
Genuine dry sausages according to the Boss' family recipe (the one from the festival, not the one Born in the USA)
Italy stand
Porchetta, slightly salted pork stuffed and cooked 18 hours at low-temperature with a subtle mix of herbs. Served in a craft bread or on a plate. A traditional dish from Southern Italy
Pastry stand
Delicious home-made pies : fruits, cheese, sugar, lemon… for every taste!
Milkshake stand of "La Blanche Ferme"
The owners of la Blanche Ferme (local producers from Bois-de-Lessines) prepare in front of the public delicious milkshakes with strawberries from their farm.
Drinks
Soft (water/juices) : 2T
Home-made cider : 2T
Beers
On tap : Redor Pils, Roses (festival beer), Moinette (18cl), Saison (18cl) 2T
Bottles 75 lc with cork : Moinette (lager, dark), Saison Dupont, Troll, Chimay bleue,
Chimay blanche, Bush : 7T
Trompeuse (33cl) : 3 T
Pommeau (apple alcohol), wine (red, white, rosé) : 2T